Avicennan Scholasticism (Lecture by Peter Adamson)
Avicennan Scholasticism (Lecture by Peter Adamson)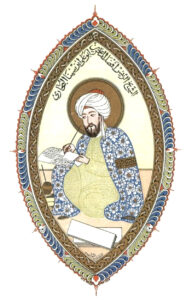 Peter Adamson is professor of philosophy in late antiquity and in the Islamic world at the Ludwig Maximilian University of Munich. His two monographs deal with the Arabic version of Plotinus, the so-called "Theology of Aristotle," and with al-Kindi (d. after 870 AD). He has written numerous articles on several figures of the Greek tradition (Aristotle, Plotinus, and Porphyry) as well as of the Arabic tradition  (including al-Kindi, Abu Bakr al-Razi, Yahya Ibn Adi, Miskawayh, Avicenna, and Averroes). He has also edited and co-edited numerous books, including "The Cambridge Companion to Arabic Philosophy". Beyond that he is known to a wider public for hosting the weekly podcast "History of Philosophy without any gaps", which has also been turned into a book series.
In his talk Prof. Adamson will discuss in what way many features and philosophical disputes of medieval Latin philosophy were anticipated by strands of post-Avicennan philosophy in the Islamic east.
The talk, hosted by the scholarly network "Philosophy in the Modern Islamic World", will be held via zoom.
Date November 16th
Time: 6 – 8 pm
Venue: Zoom (Link will be send after registration)
For participation please register at the following email address: 'info@philosophy-in-the-modern-islamic-world.net'.